June 3rd Murfreesboro Saturday Market
---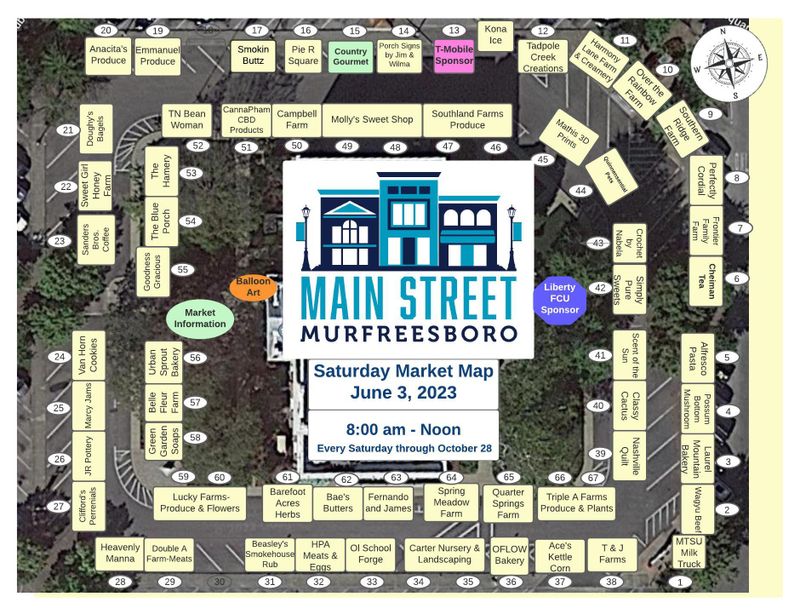 We are ready for June at the
Main Street Murfreesboro/Rutherford, Inc.
Saturday Market on the square. Join these vendors and sponsors as we kick off summer at the market.
June vendors
starting their season are Double A Farm, T &J Farms, Anacita's Produce, Emmanuel's Produce, Over the Rainbow Farm, and Sanders Bros. Coffee. This week's market sponsors are T-Mobile and Liberty FCU.