Free Realtor CE - Structural Concerns: Your Blueprint for a Solid Foundation
Home Inspection Education CE Class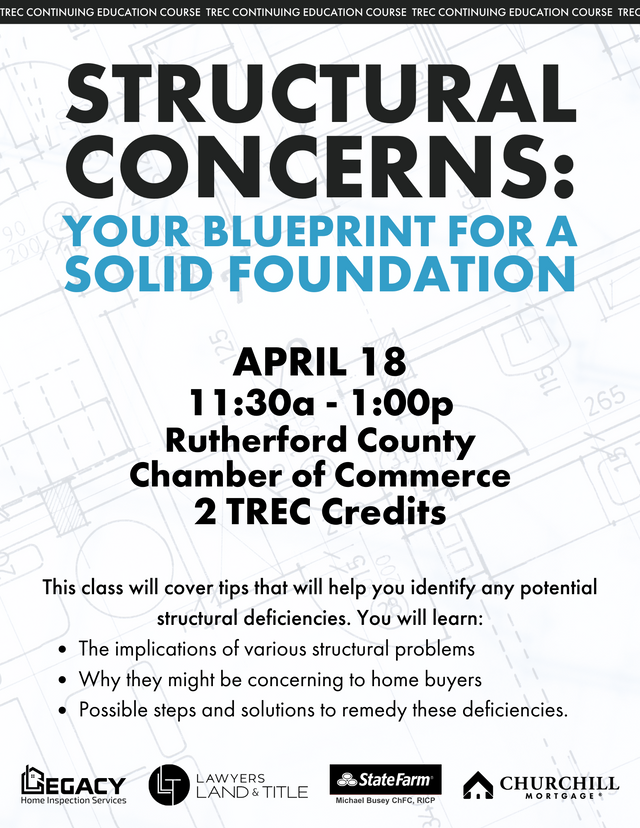 Description
If you have ever had any home inspection or foundation related questions arise during a real estate showing and not had the answer, you will find this class to your immediate benefit!
This class will cover tips that will help you identify any potential structural deficiencies.
You will learn:
The implications of various structural problems
Why they might be concerning to home buyers
Possible steps and solutions to remedy these deficiencies
2 TRCE Credits available with this free class!
Lunch will be served, please RSVP by April 14th, 2023; Registration is required as there is a capacity limit for our location. 
https://www.eventbrite.com/e/structural-concerns-your-blueprint-for-a-solid-foundation-tickets-574540184157
Hosted by: 
Lawyers Land & Title
Churchill Mortgage
State Farm - Michael Busey
Legacy Home Inspection Services 
Rutherford County Chamber of Commerce
3050 Medical Center Parkway, Murfreesboro, TN 37129
6:30 AM CDT
to 8:00 AM CDT
price
Private:No
RSVP Required:Yes
Accept Registration Online:No
Originally posted by lawyers land and title via Locable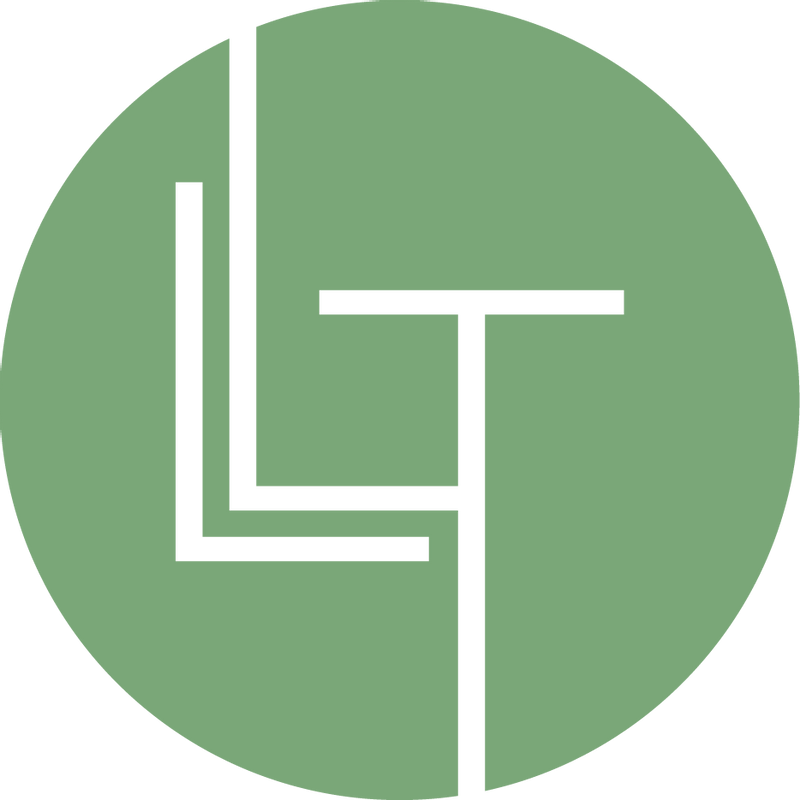 lawyers land and title
500 N Walnut St.
Murfreesboro, TN 37130
615-962-8971
lltitle.com
Mon, Tue, Wed, Thu, Fri
8:00am- 5:00pm