The Curious Kitchen - Celebrating a Decade of Culinary Delights
---
The Curious Kitchen - Celebrating a Decade of Culinary Delights with Our Family-Owned Recreational Cooking School!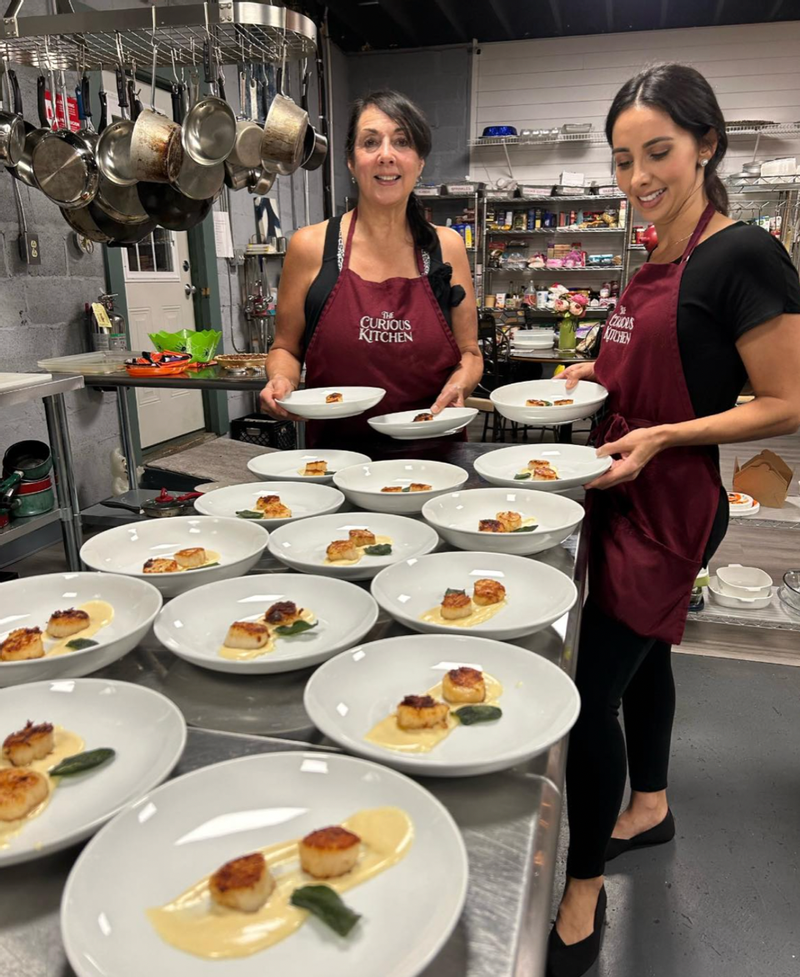 A Decade of Flavorful Journeys:
This November, we proudly celebrate 10 years of serving culinary enthusiasts and food lovers alike with our delightful recreational cooking school. Established by Helena and Rachel, a passionate mother-daughter team, our school has become a hub of creativity, innovation, and mouthwatering experiences.
Meet the Heart and Soul Behind the Apron:
Founded a decade ago by a dynamic duo – a seasoned culinary expert and her talented daughter – our cooking school is a testament to the power of family, creativity, and shared passion. With years of expertise and a sprinkle of love, they have curated an exceptional culinary haven where flavors come to life, and memories are made.
A Taste of Tradition, a Dash of Innovation:
At our family-owned school, we blend traditional techniques with modern twists, offering a unique and immersive experience to our students. Whether you're a beginner looking to master the basics or a seasoned cook aiming to refine your skills, our classes cater to all skill levels and ages. From sizzling stir-fries to decadent desserts, every class is a delightful journey through the world of flavors.
Ignite Your Passion for Cooking:
Whether you're a culinary aficionado or a novice in the kitchen,The Curious Kitchen is the perfect place to ignite your passion for cooking. Join us this November and discover the joy of creating delicious dishes, forging friendships, and savoring the essence of family traditions.
Join Us in the Celebration:
As we mark this significant milestone, we extend our heartfelt gratitude to our wonderful community of food enthusiasts!
Come Cook, Laugh, and Learn with Us!