Behind the scenes at the small business "Marketing 3-4-5 Workshop"
---
Helpful and easy information was shared for small business owners to make their marketing more efficient.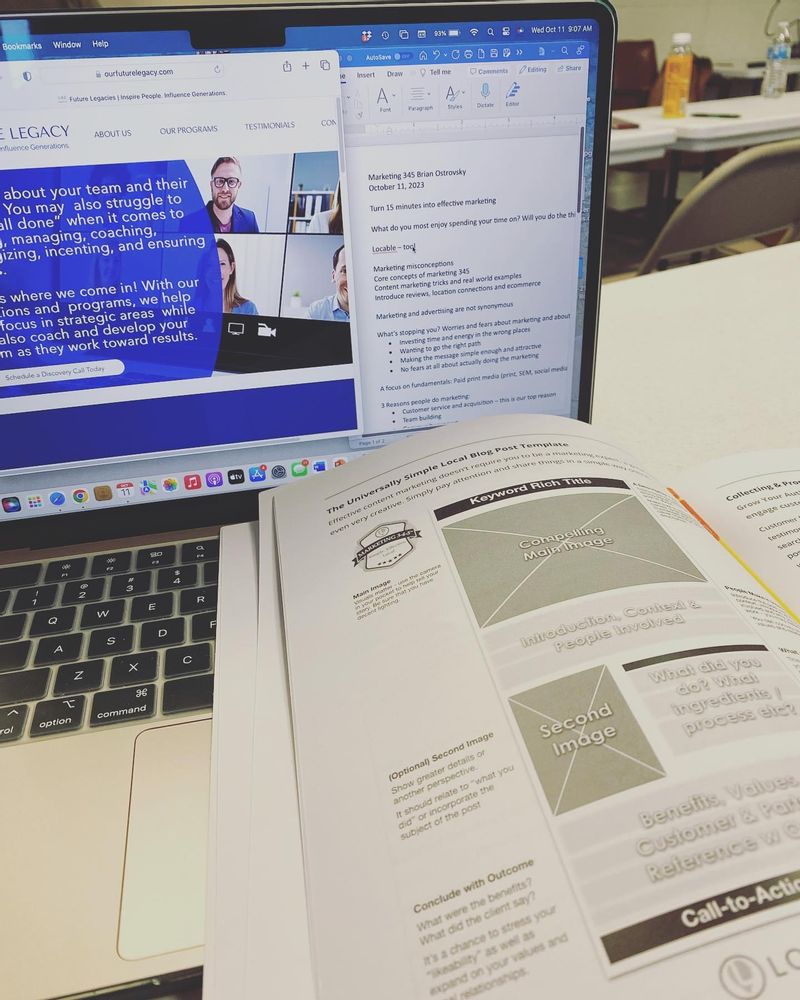 Locable's "Marketing 3-4-5 workshop" was offered to small business owners through Main Street Murfreesboro organization.
The Main Street Murfreesboro organization hosted a free marketing workshop for downtown small business owners on Tuesday, October 11 for two hours of website and promotional training. Brian Ostrovsky, CEO and founder of the softwear company "Locable" is the author of "Marketing 3-4-5: The Business Owner's Guide to Effective Local Marketing in 15-Minutes or Less". Locable's software powers nearly 200 local media websites, over a hundred Main Street Programs, and thousands of small businesses across the US.
Brian started off the workshop by asking everyone to consider their "why" and explaining each person's "why" is different from other businesses and that it will change over time. "The important thing is to understand why marketing is important to you so that your actions reflect that," shared Brian.
Brian helped attendees understand the basic concepts that drive modern marketing today. "Knowing what makes you unique is critical to effective marketing."
There are four reasons people choose to work with a small business. Attendees were challenged to create a "unique selling proposition." Ways to share these as a business owner include describing your unique experience, expertise, what makes your business likeable, and what important values guide you and your business.
Business owners learned how to create and distribute content quickly to maximize reach and impact simply by harnessing their day-to-day experiences in their business. Brian stated, "It shouldn't take more then 15 minutes to share a story through a blog post about a customer's experience, a piece of expertise you have through your profession, or a preview of an upcoming event you are planning."
Cross-promotion was a theme pushed during the workshop. Questions asked were: How do you as a business owner cross promote other businesses that you work with and support? How do you express your values and what you are passionate about through your website? Brian said, "If you sponsor a little league group then show that. Do you volunteer with Habitat for Humanity or another nonprofit, then share that with your customers. Customers choose places of business to shop often because of shared values."
There are five ways customers find you as a small business. "The reality is that loyalty is going down each day while the number of ways people find you increases," shared Josh. Word-of-Mouth & Referrals, Promotion, Email Marketing, Google/SEO, and Local Connections are the main avenues for businesses to be found. Josh asked attendees, "How well do you do it now? How much of a priority is it? And what is your budget (time/money)?"
The last point emphasized during the workshop was to create a contract with yourself. "Now is the time to make a commitment to yourself. This plan will remind you where to start to post content quickly during slow periods at work," shared Josh.
Here are questions for a business owner to ask themselves around three activities/goals you want to accomplish in the coming weeks: What will you do? When or how often will you do it? What will this help you accomplish? Is there anyone on your team you want to help you? How much time will you need to complete this task?


Attendees share helpful take aways that stood out to them from the workshop.
"It provided an avenue to thinking about what I need marketing to do for our Saturday Market and easy options to accomplish those goals without hours of extra work. Loved the integrated features of Locable," shares Linda Weeks, Saturday Market Manager.
Krista Hawkins, co-founder and CEO at Future Legacy, LLC, said "I immediately texted my marketing person and said we need to start sharing stories of the inside workings of our team. I love the idea of blogging about how we prepare for our training sessions and highlighting our team members."
Michael Busey, owner of a State Farm agency on the historic pubic square, shared, "The workshop content was way beyond what was expected. I attended with my marketing director. We each gained validation for some of the concepts we currently implement and knowledge around some things we need to do different. Additionally, we have a list of take-a-ways to implement over the next few months. It was time well spent working on my business."
Jennifer Durand, owner of Nurture Nook Day Spa and Gift Shop, shared, "Small business owners gathered to find easier ways to stay connected and engaged with their valued customers and to reach new ones who need what they can provide."
"Main Street offers workshops like the Marketing 3-4-5 to small business owners in our community to enhance the economic vitality of our ecosystem downtown. Our mission includes supporting the individuals who choose to have a small business in the historic downtown business district by equipping them with information to grow their businesses," explained Sarah Callender, Executive Director of Main Street Murfreesboro.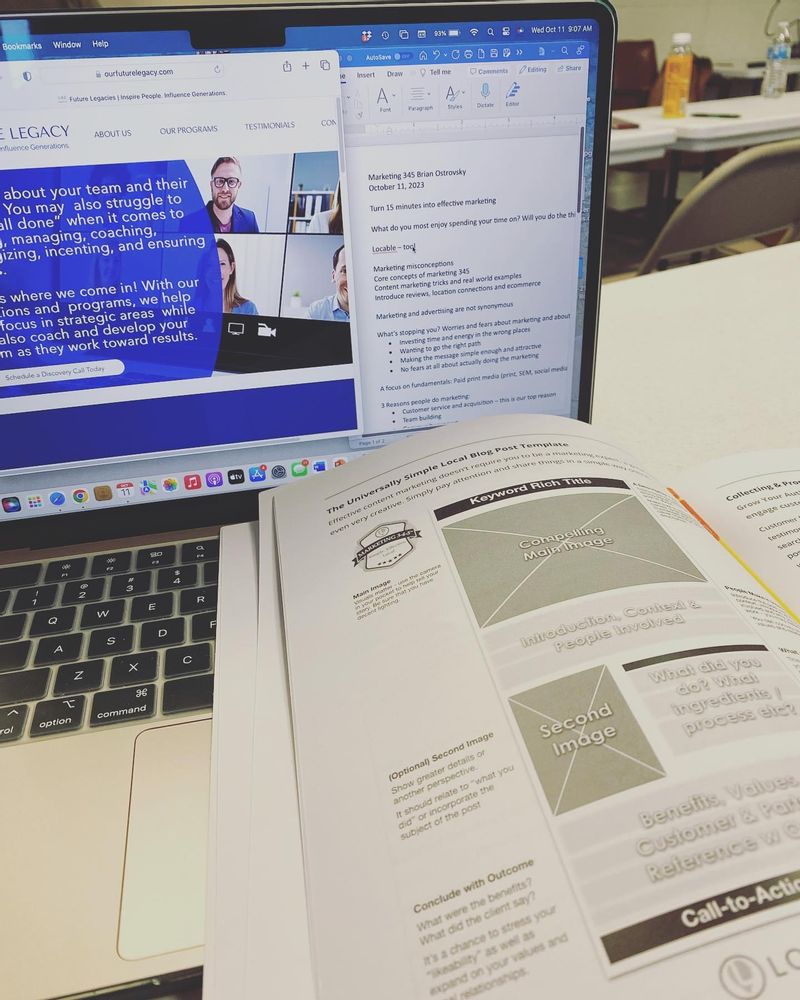 Click an image below to display the larger version.