TONIGHT is Friday Night Live
---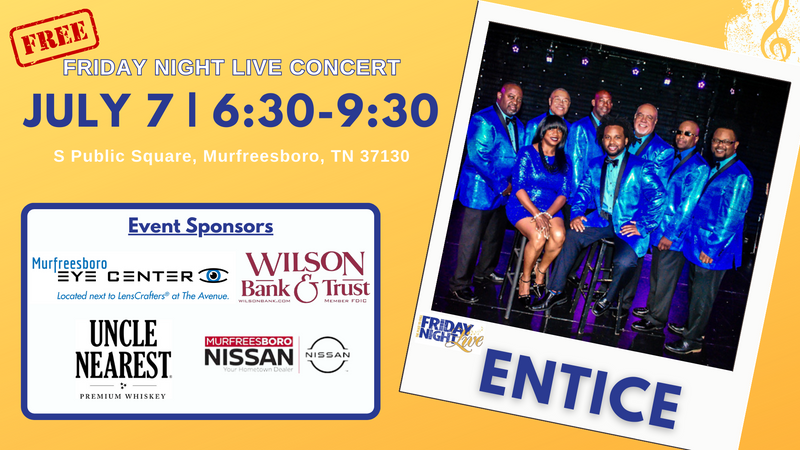 Join us at 6:30pm on the Murfreesboro Sqaure. There's always room in front of the stage to cut a rug or bring a chair and enjoy the music sitting down. Come early to have dinner at one of the locally owned downtown restaurants and do a little shopping around the square before the music begins.

Join KST voice starlets on stage for a Patriotic Half-Time Show!
A special thank you to our sponsors for making this event possible.