'Juneteenth' celebrates freedom beginning June 15
---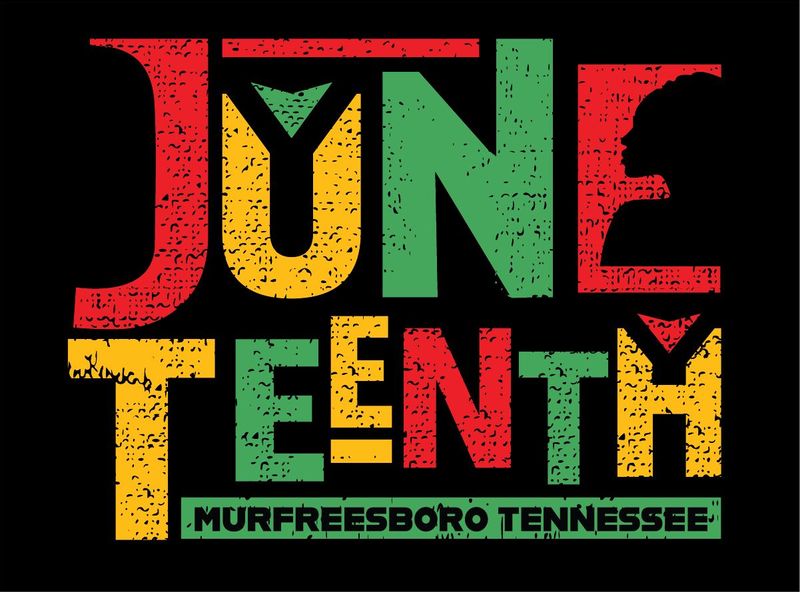 Juneteenth, a holiday celebrating the emancipation of enslaved persons in the United States, will be observed with three events this year: Authors Night on June 15 and the Juneteenth Celebration on June 17 will take place at Bradley Academy Museum and Cultural Center, 415 S. Academy Street. Kaleidoscope on June 16, will be held at Patterson Park Community Center, 521 Dr. Martin Luther King Jr. Blvd. All are free to attend.
• Authors' Night – Thursday, June 15, 5:30 p.m. – 7:30 p.m.
• Kaleidoscope – Friday, June 16, 5 p.m. – 7 p.m.
• Juneteenth Celebration – Saturday, June 17, 10 a.m. – 4 p.m.
Local authors will discuss their literary works and writing processes and will sign copies of their books from 5:30 to 7:30 p.m. Thursday, June 15. This event supports aspiring African American authors in Rutherford County. Authors participating include S.J. Boyce, Diane Brown, Martin Burgess, Michael Dillard, Londyn and Lamar Dixon, Charlotte Duncan-Wagner, Carmen Maples, Margaret McKinley, Mytecia Myles, Correll Oglesby, Sparkle Robertson, Mary Watkins, Darryl Webb, and Antonia Whitmore. Refreshments and giveaways will be offered.
A CityTV promo video is available at https://youtu.be/Mhh7tGSDGCA
Kaleidoscope is a networking mixer where small businesses and organizations will be providing a diverse collection of information and resources for the mind, body and soul. In collaboration with the Discovery Center, childcare and STEAM programs will be provided for the entire family. It will be held from 5:00 to 7:00 p.m. Friday, June 16.
The community is invited to celebrate Juneteenth, or "Freedom Day" on June 17 from 10 a.m. to 4 p.m. Activities include a kids' zone, food vendors, artists, and live music and dancing.
"We are excited to create a learning experience to the community to share the importance of this holiday," said Vonchelle Stembridge, Facility Coordinator at Bradley Academy Museum and Cultural Center. "We look forward to our community coming out to celebrate Juneteenth."
Bradley Academy was built in 1806 as the first school for education of white males only. In 1884, African American students, males and females, were allowed to attend school. The current structure was built in 1917 and opened as the new school for African American students in 1918. Today, Bradley Academy Museum and Cultural Center is managed by Murfreesboro Parks and Recreation Department.
For more information about Juneteenth and Bradley Academy, visit murfreesboroparks.com, or contact Stembridge at 615-962-8773, or [email protected].
www.murfreesborotn.gov/BradleyAcademyMuseum