Friday Night Live kicks off June 2 with Justin Kirk performing your favorite country hits from the past. From 6:30-9:30pm the Murfreesboro public square will be transformed into a dancing and toe taping outdoor amphitheater for all ages.
---
Local performer Justin Kirk & Company will entertain Murfreesboro for the first Friday Night Live concert of 2023.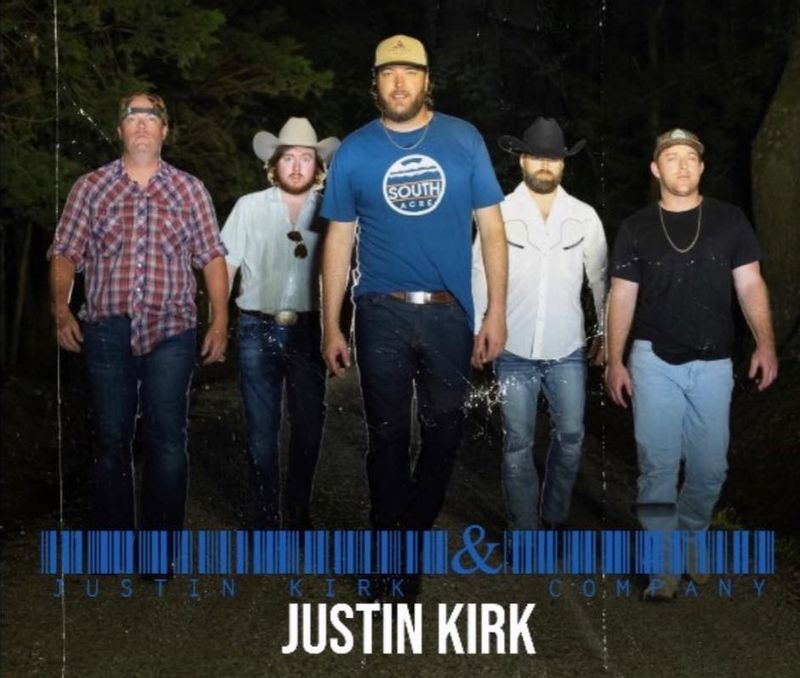 Friday Night Live kicks off June 2 with country music!
Located around the public square, the streets close at 6:30pm to allow the community space to set up chairs and blankets, walk around and of course dance the night away in a safe setting with the Rutherford County Courthouse setting the scene. Justin Kirk and Company will perform live from 6:30-9:30pm on stage, singing all of your favorite country hits from the past. Bring your cowboy boots and start the line dancing at 6:30pm.
Food trucks will be available around the courthouse, multiple downtown locally owned restaurants will stay open to serve attendees. Porta Potties will be accessible on the square.
Who started Friday Night Live?
Main Street Murfreesboro started the Friday Night Live series 16 years ago to bring live, free music to the downtown public square. With the purpose of bringing tourism downtown and creating a sense of place for our community these free concerts are gathering spaces for all ages. Nothing creates community like music and dancing! The Friday Night Live concert series is held one Friday night June-September downtown.
Thanks to the Main Street Murfreesboro sponsors for supporting Friday Night Live.
The Friday Night Live concert series couldn't take place without the community sponsors and partnerships that take place. Wilson Bank has been a presenting sponsor for over 10 years of the event. Supporting all four concerts Wilson Bank prides itself on bringing the community together.
June's stage sponsor is Michael Busey, State Farm. Located on Maple Street off the public square in Murfreesboro Michael Busey is a proud supporter of Main Street Murfreesboro. Visit his tent in June for freebies and to learn more about State Farm.
The band sponsors include Murfreesboro Nissan and Murfreesboro Eye Center for all four concerts this summer. The Convention and Visitors Bureau of Rutherford County is also a proud supporting sponsor for June.
What to expect?
Arrive early and park off the square. Free parking at two parking garages: City Hall/Linebaugh Library parking garage and the Rutherford County Judicial parking garage. Parking along the downtown streets as well.
Bring a chair!
Plan to eat downtown at one of the local restaurants or a food truck at the courthouse inner circle.
More Friday Night Live concerts coming.
June 2 is the kick off with Justin Kirk but there are three more Friday Night Live concerts in the series for 2023. July 7 will host "Entice" on the stage for live R&B music! August 4 welcomes "The Monsters of Yacht," a Nashville based band that performs Yacht Rock - look it up! You know all their cover songs!
September 15 (the THIRD FRIDAY in September) ends the summer series with "Ultimate Oldies". A local favorite for all your 50-70's cover bands. This is also MTSU True Blue weekend. The MTSU cheerleaders will be attending to kick off the concert!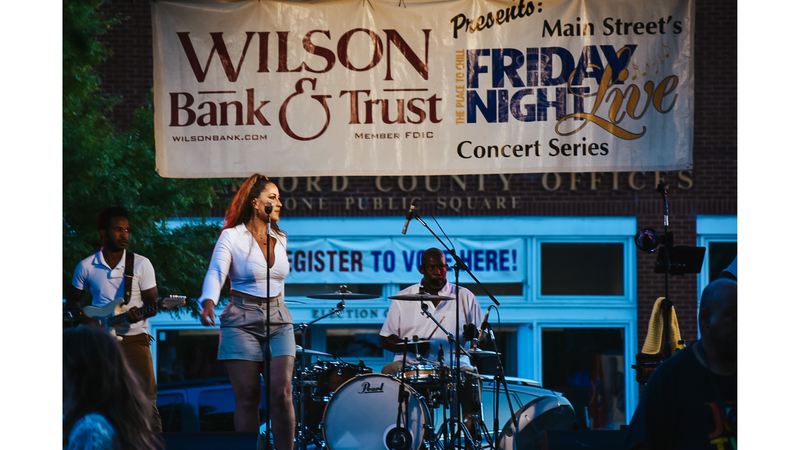 Click an image below to display the larger version.