Rutherford County's 22nd Annual Earth Day Celebration!
---
Don't miss your chance to be part of Rutherford County's Earth Day Celebration.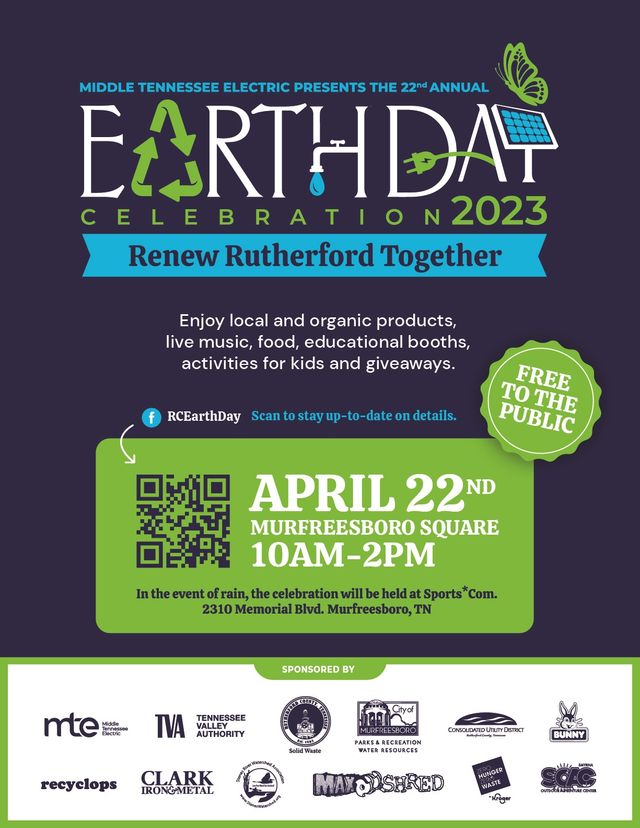 Our planet is an amazing place, but it needs our help to thrive! That's why each year, on April 22, more than a billion people celebrate Earth Day to protect the planet from things like pollution and deforestation. By taking part in activities like picking up litter and planting trees, we're making our world a happier, healthier place to live. This year, we are working together to "Renew Rutherford Together." We all need to work together to invest in the community that we love. It is up to each and every one of us to do our part, not just because we care about the natural world but because we live on it. We all need a healthy Earth to support our jobs, livelihoods, health & survival, and happiness. Our community depends on it!

Rutherford County's Earth Day Celebration aims to educate and mobilize our community into action.
Please "like" our Facebook page so you can get the latest information leading up to Earth Day: https://www.facebook.com/RCEarthDay
Join us from 10AM-2PM with free, family friendly activities around the Rutherford County Historic Courthouse on Saturday, April 22nd to celebrate Earth Day!