KDGi was presented with the Main Street DESIGN award for 2022
---
Design Award goes to KDGi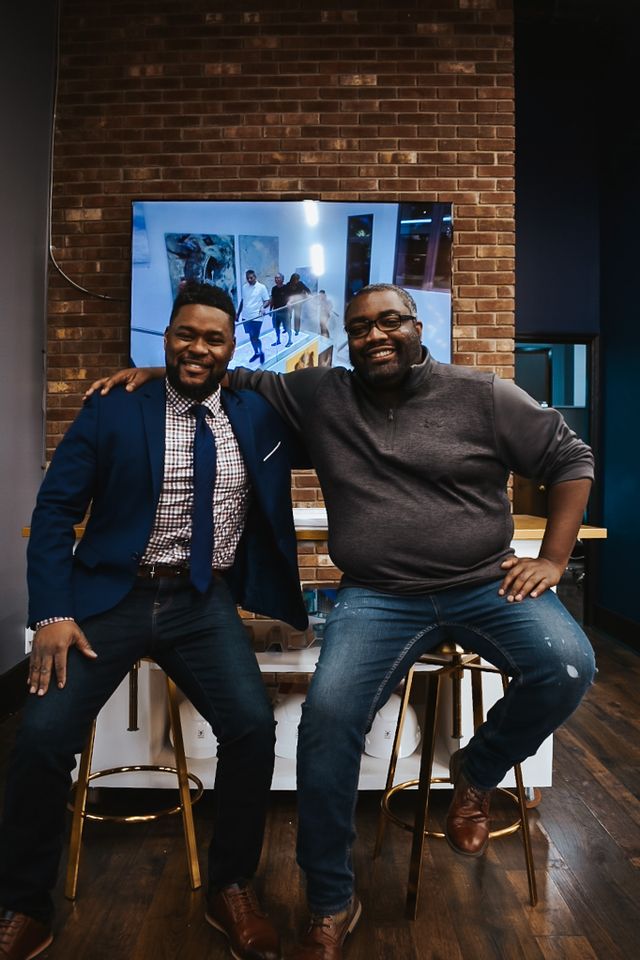 KDGi 102 South Maple Street
Managing Partners: Brandon M. Harvey, President and Brandon Neish, CTO.
Kingdom Development Group Incorporated (KDGi) is a full-service architecture firm bringing specialized and creative planning and architectural design expertise to a broad array of project types.
Context:
KDGi's new 1,783 SF storefront office space at Main and Maple brings a spark of vibrancy to the thriving area of Downtown Murfreesboro. The original 1869 structure sits at the corner of Main & Maple Street, and what was once the Public Defender's Office has been renovated to house KDGi's architectural practice. The interior renovation takes on industrial chic vibes with exposed wood ceilings and original brick partitions, modern pendant and linear light fixtures, new finishes, and the warmth of wood flooring.
Design:
The existing building is composed of masonry construction with supportive walls as thick as six wythes of brick and mortar. Throughout the renovation, there were efforts to expose the original brick above the strata of the light fixtures to complement the exposed ceilings which are comprised of the original lumber framing members. The interior walls have the variety of masonry, exposed concrete, glass wall, and painted gypsum board – an array of finishes that not only complements the wood flooring and ceilings but are illuminated by the expansive amounts of natural light that comes through the original nine-foot-tall float-glass single-pane windows. The millwork and trim are painted black throughout the space to create contrast. The new renovation reinforces balance and variety, allowing for furnishings and fixtures to embellish the contemporary/industrial space with a touch of modern.
Visual Impact:
The KDGi Office provides an attractive visual impact that compliments the growing revitalization interests of Downtown Murfreesboro. The environment of the new KDGi Office has created a sense of place that enhances the organization's ability to draw on a talented professional workforce, a cohort that seeks and promotes the vitality of Downtown urban culture.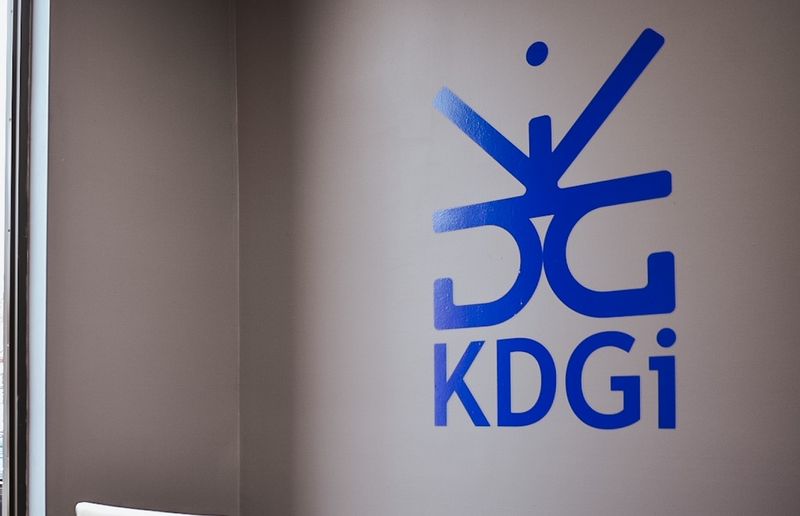 Click an image below to display the larger version.